The Fascia Training Academy is a collaborative educational entity with the mission of expanding our practical understanding of how the fascia system impacts athletic performance and injury resilience with an emphasis on providing the latest evidence-based research information, tools, and training techniques.
OUR ADVISORS AND CONTRIBUTORS ARE AMONG THE LEADING EXPERTS IN THE FIELD.
---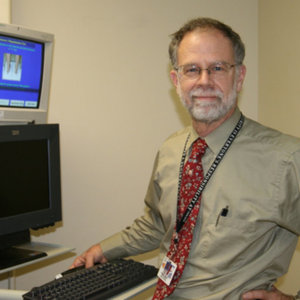 IN MEMORY OF THOMAS FINDLEY, MD, Ph.D.
Founder, Fascia Research Congress
Thomas Findley was the founder of the Fascia Research Congress and a leading expert on the subject of fascial dynamics. He held a Ph.D. in physical medicine and was extensively trained in physical therapy, exercise physiology, psychology, and anthropology. Dr. Findley was a Professor of Physical Medicine and Rehabilitation at Rutgers, New Jersey Medical School.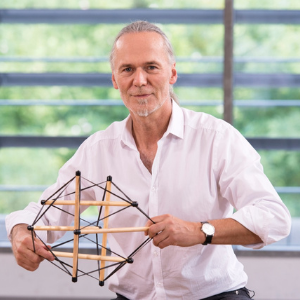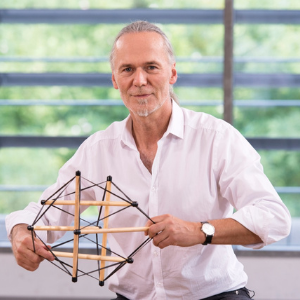 Robert Schleip
Human Biologist, Psychologist, Fascia Research Expert
Robert Schleip is a human biologist and psychologist. His area of expertise is fascia research. He graduated from the University of Heidelberg in 1980 with a degree in psychology. 1977-1983 he trained as a Certified-Advanced-Rolfer and 1984-1987 as a Feldenkrais teacher.
In 2006 he received his doctorate in human biology from the University of Ulm. His doctoral thesis on active fascial contractility was awarded with the Vladimir Janda Prize for Musculoskeletal Medicine.
Schleip was co-initiator of the first International Fascia Congress 2007 at the Harvard Medical School in Boston (1st Fascia Research Congress), which marked the breakthrough for modern fascia research, as well as the subsequent congresses. He was a member of the scientific committee at all events in this series.
Schleip has been Director of the Fascia Research Group, Division of Neurophysiology at the University of Ulm since 2008.
Schleip has been the organizer the organizer of the event "CONNECT – Connective Tissues in Sports Medicine" in 2013 and 2017 together with the sports physician Prof. Jürgen Steinacker.
He is also Executive Research Director of the European Rolfing Association,
Vice President of the Ida P. Rolf Research Foundation, and Board Member of the Fascia Research Society.
As a lecturer he teaches in physiotherapy, orthopaedics and training science. He is the author and publisher of specialist publications on the subject of "Fascia" and is present in the media on this subject.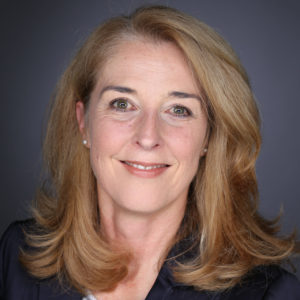 Divo G. Müller
Body Therapist, Founder, Fascial Pelvic Floor Training
Divo is a pioneer in innovative movement programs, author of several books, numerous articles and DVDs. Her last book is available in English: 'Train your fascia-tone your body'. As a core member of an international group of sport scientists, fitness coaches and movement therapists, supervised by the Fascia Research Group Germany (Robert Schleip PhD), she translates the actual findings of fascia research into specific training programs for the connective tissues: 'Fascial Fitness' (FF) and the Fascial Pelvic Floor Training (FPT) Divo is the director of the Somatics Academy Munich and successfully teaches Courses and Trainings worldwide as well as here.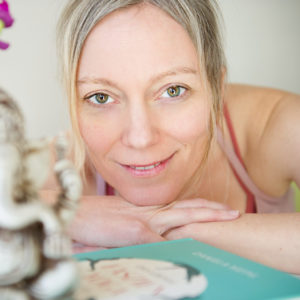 Daniela Meinl
Founder, Integral Fascial Yoga
Daniela Meinl has founded INTEGRAL FASCIAL YOGA and is a leading expert on the topic of the integration of fascia training into Yoga, Pilates and Fitness and has led teacher trainings worldwide for many years.
She has been a co-director of the Germany-based Fascial Fitness Association that played a fundamental role in the development and education of Fascia Training.
Her first book "The comprehensive Guide on Fascial Yoga" is currently being translated from German to English and will be available soon.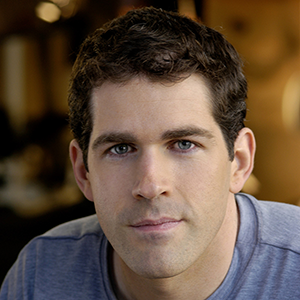 MICHOL DALCOURT
Founder, Institute of Motion
Michol Dalcourt is an internationally recognized expert in human movement and performance. He is the founder and Director of the Institute of Motion, inventor of the fitness tool "ViPR PRO®" and co-founder of PTA Global. As an international lecturer and educator, Michol has authored numerous articles on human design and function, developed a series of performance videos and created and athletic model for high performance training.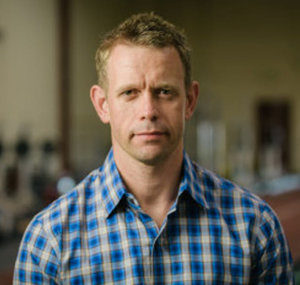 PHIL WAGNER MD
Founder & CEO, Sparta Science
Phil Wagner is founder and CEO of Sparta Science, as well as a certified physician and strength coach. Phil received his medical degree from USC focused on biomechanics. Phil's passion for protecting athletes through injury resilience coupled with his medically-oriented mindset inspired him to found Sparta Science, a movement technology and data science company focused on musculoskeletal health.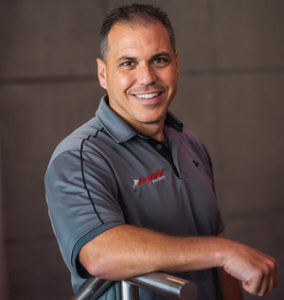 BILL PARISI B.B.A., C.S.C.S.
Founder & CEO, Parisi Speed School
Bill Parisi is the founder and CEO of the Parisi Speed School franchise. With an international team of coaches and facilities in more than 100 locations worldwide, the Parisi Speed School has trained more than 650,000 athletes between the ages of 7 and 18 and produced first-round draft picks in every professional sport—including more than 145 NFL draft picks—and a host of Olympic medalists and champion UFC fighters.
Seth Forman M.Ed., CSCS, IIN-HC, JKD-AI
Lead Master Trainer of Sports Performance, Product Evaluation Manager
Seth began his professional career at IMG Academies in what was then known as International Performance Institute under the guidance of coaches such as Loren Seagrave and Pete Bommarito. The education and experience he received at IMG inspired him to open his own training practice in Greenwich, CT.
Since 2004, Seth has worked with athletes from a variety of sports and skill levels ranging from middle school to professional athletes. During the early years of running his own business, he earned his apprentice instructor certificate in JKD & The Filipino Martial Arts. A few years later, he earned his Health Coach certification from the Institute for Integrative Nutrition.
In early 2015, Seth met Eric Kaye of Kayezen VECTOR and progressed to Head of Education and Training, and currently continues that role. Seth met with Bill Parisi in February 2020 to provide an overview of VECTOR applications for athletic performance. Shortly thereafter, Seth joined the Parisi team and as a subject matter expert he provided content for the Agility and Programming chapters for Bill's new book, The Anatomy of Speed. Seth also shared a passion with Bill to understand the role of fascia in the process of training. With the continued development of the Fascia Training Academy, Seth now serves as the Lead Master Trainer of Sports Performance and Product Evaluation Manager.
Seth holds a  Master of Education in Applied Exercise Science / Strength & Conditioning from Springfield College.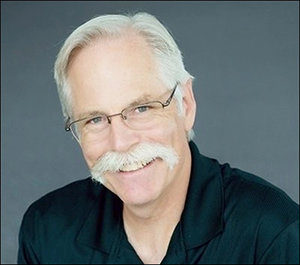 STUART McGILL Ph.D.
Back Specialist
Stu McGill has authored 240+ scientific journal papers and mentored over 40 graduate students during this scientific journey. As a consultant, he has provided expertise on low back injury to various government agencies, many corporations and legal firms and professional international athletes and teams worldwide. He is also the author of Back Mechanic, Ultimate Back Fitness and Performance, and Gift of Injury
Ann Frederick
Creator, Frederick Stretch Therapy™
Ann Frederick is the creator of a manual and movement therapy and assisted stretching called Frederick Stretch Therapy™. Her technique was originally developed for professional football players in America's NFL, as well as track athletes for multiple Olympics. It then evolved to the general public to address common conditions of pain, movement dysfunction and lack of flexibility. Ann now directs her school of training in FST called the Stretch to Win Institute in Chandler, Arizona, USA and in Toronto, Ontario, Canada. Ann was formerly a professional dancer, is co-author of Fascial Stretch Therapy and Stretch to Win and has completed original research in 2017 demonstrating the effectiveness of FST in reducing chronic low back pain.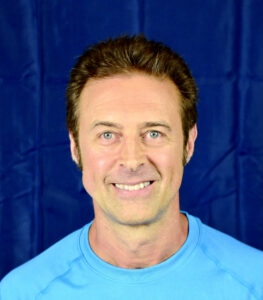 Chris Frederick
Co-creator & Teacher, Frederick Stretch Therapy™
Chris is co-creator and teacher of Frederick Stretch Therapy™, a unique brand of tensegrity applied tension and compression to enhance performance and recovery. As an Integrative Sports, Orthopedic and Dance Physical Therapist Specialist he has worked with professional dancers, Olympians and professional athletes from all major sports leagues. He is also a practitioner of Anatomy Trains® Structural Integration, is a former contemporary ballet dancer and has had extensive training in multiple martial arts. Chris is author of Fascial Stretch Therapy, Stretch to Win and contributing author to other popular books about fascia in medicine, movement and therapy.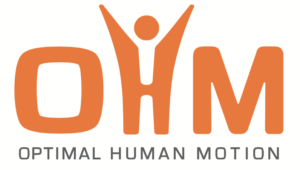 OHM
Optimal Human Motion
The OHM story began with a physicist, company founder Dave Schmidt, and a question: Can we build exercise equipment true to the complex, dynamic way we interact with the physical world?
A lifelong cyclist, sailor, rower, and cross-country skier, Dave was repeatedly frustrated by the dull experience of indoor exercise equipment relative to outdoor activities they claim to simulate. This led to close examination of the physics of motion and force production, and realization that its most defining characteristic is variability. The challenge was clear – develop exercise technology that will allow for our naturally variable expression of force in motion.
The result – OHM Delta-Kinetic™ resistance – responds intuitively to the way we move by giving the user control of every variable – resistance, speed, and path of motion. In even early prototype form, the benefits of the approach were clear, recapturing the "feel" Dave sought, while improving exercise safety, efficiency, and effectiveness. The responsive nature of the technology also allowed for a significant advance in biometric data tracking.
OHM has subsequently attracted a world-class group of advisors and partners from the fitness, wellness and performance training industries and is committed to delivering its technology to all areas of health and human movement.

Alliance Orthopedics
At Alliance Orthopedics, we are passionate about providing comprehensive care to help our patients. We take a multidisciplinary approach to treatment, understanding each patient is unique and therefore requires a personalized treatment plan.
Our staff is comprised of highly trained and experienced orthopedic surgeons, sports medicine providers, chiropractors, physical therapists, occupational therapists and more.
Alliance Orthopedics provides world-class care for a range of health conditions, including back pain, arthritis, sports injuries and vascular concerns.