INTRODUCTION TO FASCIAL TRAINING FOR TRAINERS
Hybrid Online Pre-Requisite / Live 2-Day Workshop Course for Athletic Trainers, Physical Therapists, Yoga and Movement Specialists
Raise your professional skills to a new level and improve your fascial sense of movement with this hybrid course suitable for all fitness and movement professionals. Become an expert in the field with a holistic approach to fascial training.
The Fascial Fitness Training Certificate Course gives you a proven set of basic principles as well as the practical application of each principle. These basic skills can be applied to any movement discipline. To receive a Fascial Fitness Certificate, you must complete the online educational series and attend a virtual (or live) training session with a Master Trainer who will supervise specific exercises and principles to ensure comprehension.
UPCOMING WORKSHOPS
November 7-8 (German)

Taught by Divo Muller
Virtual (Zoom)
9am – 5pm (Berlin Time) with 1 hour lunch break
November 21-22 (English)

Taught by Daniela Meinl
Virtual (Zoom)
9am – 5pm (New York Time) with 1 hour lunch break
YOUR PATH TO BECOMING A CERTIFIED FASCIAL FITNESS TRAINER
Online Modules: Theory
Working with the book "Fascial Fitness" by Dr. Robert Schleip dive into the theoretical background of Fascial Fitness in 6 guided modules to prepare for the live training.
Complete comprehension assessments through our guided reading modules
Access recorded webinars to enhance your understanding of key concepts:

Connective tissue in sports medicine
Fascia contributions to athletic performance
Elastic recoil properties of fascia tissues
Elastic storage properties of the fascia system
Fascia as a sense organ
Matrix rehydration
2-Day Workshop: Practical Application
Study the Fascial Fitness exercises, training guidelines and sequencing with our qualified Fascial Fitness Master Trainers live or via online livestreaming.
First-hand teaching of the scientific principles from pioneers of fascial training
Defining fascia and its function
Anatomy: the fascial system as a body-wide network
Functions of the connective tissue matrix: fibers, fluid and cells
Healthy tissue architecture and consequences of pathological changes
A variety of exercises on the topics: rebound elasticity, fascial stretching, fascial "release" and sensory refinement
Load modifications for each principle, contraindications and training guidelines
Systematic implementation of a fascial fitness group training so that you can directly apply what you have learned

Training for the Back Fascia
Mobility Training, Supple Fascia & Proprioceptive Refinement
Rehydration & Regeneration: Breathing, Stretching, Loosening

Fascial Fitness Trainer Certificate
THE FOUR COMPONENTS OF FASCIAL FITNESS
Spring: Elastic Springback & Resilience
The kinetic storage function of fascia: springback and catapult effect
Current fascia research: three types of elastic rebound
Davis Law for Remodeling Collagen Tissues
Contraindications and training control
Stretching: Power Transfer & Flexibility
Myofascial chains, the tensegrity model and optimal tension transfer
Genetic disposition, hyper- and hypomobility and specific training instructions
The characteristics of fascial stretching and different stretching modalities
The three functional layers of the thoracolumbar facia and their extensive networking
Myofascial Loosening:
Rehydrating & Regenerating
Matrix rehydration, sponge effect and healthy metabolism
Practice: Individual exercises with the fascia roller and small devices
Movement sequence for metabolic stimulation and rehydration
Current information on hyaluronan, compression and adherence of tissues
Perceiving: Fascia as a Sensory Organ
The sensory innervation: proprioception, nociception and interoception
Tasks and stimulation of the mechanoreceptors through targeted fascia training
Fascia as a pain generator: training recommendations for myofascial pain
The importance of lifestyle on the fascia system: nutrition, sleep behavior and stress
FAQs
Who is the Fascial Fitness Training Course suitable for?
For all who are interested in doing a Fascial Fitness group training and want to take their fascial body awareness to a new level.
What are the requirements?
The FASCIAL FITNESS TRAINING COURSE requires a basic knowledge of anatomy and movement. In order to receive a Certificate, you need to have a current fitness or medical certification of some kind.
How much does it cost?
The the two-day FASCIAL FITNESS TRAINING COURSE costs $299. Included in your payment are the online pre-requisite modules and registration for a live workshop. You will receive a certificate of completion at the end of the live workshop.
How long will I have access to the online modules?
Access to the online modules never expires! Revisit them as much as you'd like.
Meet the Fascial Fitness Master Trainers
Founder, Integral Fascial Yoga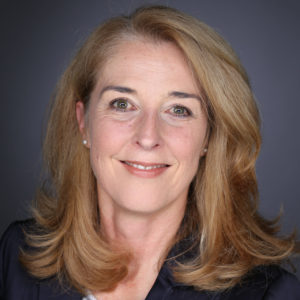 Alternative Practitioner, Body Therapist, Author
GET STARTED TODAY
November 7-8 (German)

Taught by Divo Muller
Virtual (Zoom)
9am – 5pm (Berlin Time) with 1 hour lunch break
November 21-22 (English)

Taught by Daniela Meinl
Virtual (Zoom)
9am – 5pm (New York Time) with 1 hour lunch break