FREE WEBINAR: What is Fascial Fitness?
Presented by Dr. Robert Schleip & Divo G. Muller
WATCH NOW>>
Raise your professional skills and improve your fascial sense of movement in our 10-week virtual Fascial Fitness Trainer Certification
Semester begins February 5, 2024
The Fascial Fitness Trainer Certification is designed for Athletic Trainers, Physical Therapists, Yoga and Movement Specialists looking to dive deep into fascia's role in fitness and health. You will become an expert in the field with a holistic approach to fascial training, guided by four proven principles – stretch, bounce, refine, release. These skills can be applied to any movement discipline. You'll walk away with new insights + movements that will immediately benefit your clients.

What Does Certification Include?
Weekly Education
The Fascial Fitness Certification is delivered through two online courses. First, complete a guided reading of Fascial Fitness by Dr. Robert Schleip – including bonus recorded webinars to enhance your understanding of key fascia concepts. Then, dive into our core video content studying the Fascial Fitness exercises, training guidelines and sequencing.
Live Zoom Calls + VIP Guests
Attend weekly Zoom calls with your Lead Master Trainer to review weekly topics, ask questions, and dive deeper into application with a guided movement session. Join special VIP guest calls with the pioneers of Fascial Fitness – Dr. Robert Schleip, Divo G. Muller and Daniela Meinl. All calls are recorded so you may review on your own time if you can't join live.
Private Community
+ Exercise Library
Join the official Fascial Fitness private community to connect with professionals around the world, ask questions, and be the first to access upcoming education and events. PLUS, you'll access the Exercise Library with 60+ movements.
Students are saying…
Very innovative and informative. Loved the hands on stuff and feedback. Looking forward to learning more about this in the future!
– Erik Tamura
WAHIAWA, HI
Thank you to everyone and especially Dani! You have a wonderful teaching style and level of knowledge. Thank you for all the value that you brought to the course. Great experience and energy during the course!
– Diane Vives
AUSTIN, TX
Thanks so much! I learned so much this weekend. All very relevant to what I do with all my clients.
– Kile Kolkman
VANCOUVER, BC
Semester begins February 5, 2024
10 weeks to an improved sense of fascial movement for happier, healthier clients
Certification is also available in Greece! Learn more here.
Meet Your Lead Master Trainer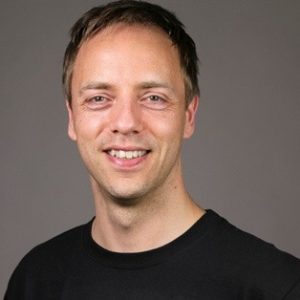 Thomas Nitschke, Sr. Master Trainer
My name is Thomas Nitschke, Fascial Fitness Senior Master Trainer, and I look forward to guiding your Fascial Fitness journey.
As a personal trainer, I have been helping clients live a more healthful life for many years, whether after surprises, illnesses or physical phases of inactivity.
For me, holistic care also includes looking at the fascial system – perceiving movement, enabling movement, and strengthening structures. I shape the transition from therapeutic action to sport or to mastering everyday life.
My expertise is in mobility, calisthenics and bodyweight training.
Qualifications: Personal Trainer (EQF 4), GMB Fitness Trainer, Pain Free Performance Specialist (PPSC), Animal Flow Instructor (Level 2), FMS Expert (Level 1, Level 2, Y-Balance-Testing), Functional Myofascial Trainer
VIP Guest Panel
Join live Zoom calls with the pioneers of Fascial Fitness!
10-Week Curriculum
Week 1: Introduction to Fascial Fitness
Week 2: Introduction to Fascia Anatomy
VIP Guest: Dr. Robert Schleip
Week 3: Review of Fascia Anatomy
Week 4: Rebound Elasticity
Week 5: Fascial Release

Week 6: Thoracolumbar Fascia (TLF)
Week 7: Fascial Stretch
VIP Guest: Daniela Meinl, Sr. Master Trainer

Week 8: Sensory Refinement
VIP Guest: Divo Muller, Co-Founder, Fascial Fitness
Week 9: Cellular Stimulation
Week 10: Wrap Up
The Four Principles of Fascial Fitness
SPRING
Elastic Springback & Resilience
The kinetic storage function of fascia: springback and catapult effect
Current fascia research: three types of elastic rebound
Davis Law for Remodeling Collagen Tissues
Contraindications and training control
STRETCH
Power Transfer & Flexibility
Myofascial chains, the tensegrity model and optimal tension transfer
Genetic disposition, hyper- and hypomobility and specific training instructions
The characteristics of fascial stretching and different stretching modalities
The three functional layers of the thoracolumbar fascia and their extensive networking
REVIVE
Rehydrating & Regenerating
Matrix rehydration, sponge effect and healthy metabolism
Practice: Individual exercises with the fascia roller and small devices
Movement sequence for metabolic stimulation and rehydration
Current information on hyaluronan, compression and adherence of tissues
FEEL
Fascia as a Sensory Organ
The sensory innervation: proprioception, nociception and interoception
Tasks and stimulation of the mechanoreceptors through targeted fascia training
Fascia as a pain generator: training recommendations for myofascial pain
The importance of lifestyle on the fascia system: nutrition, sleep behavior and stress
Students are saying…
The course has a really strong scientific base and also the experience and advice that was delivered by the instructor was beyond satisfactory.
– Burcu Tuncel
TURKEY
I enjoyed the practical part where we could have a self-experience of the exercises. Participants from around the world and from different professional backgrounds – such an inspiring community!
– Reka Greff
HUNGARY
I loved that there was so much science backing each of the elements. Great resources shared and good comprehensive summaries of these studies and how they are guiding developments in this field.
– Heather Valentine
SOUTH LAKE TAHOE, CA
FAQs
Who is the Fascial Fitness Training Course suitable for?
For all who are interested in doing a Fascial Fitness group training and want to take their fascial body awareness to a new level.
How long is my Certification valid?
Your certification is valid for 2 years. You must attend a recertification event every two years to maintain your status as a Certified Fascial Fitness Trainer.
How long will I have access to the online modules?
Access to the online modules never expires! Revisit them as much as you'd like.
Next semester begins February 5, 2024!
10 weeks to an improved sense of fascial movement for happier, healthier clients
Certification is also available in Greece! Learn more here.