The Fascia Training Academy is a collaborative educational entity with the mission of expanding our practical understanding of how the fascia system impacts overall health, athletic performance and injury resilience.
Our goal is to provide education on the latest evidence-based research, training techniques and tools. Our advisors and contributors are among the leading experts in the field.
Executive Director of Fascia Training Academy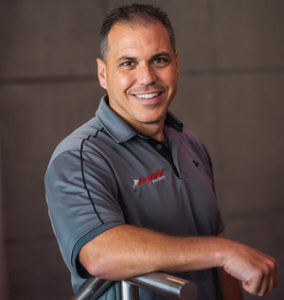 For the past 30 years, Bill Parisi has been at the forefront of some of the fitness industry's biggest trends. In 1992, Parisi founded the Parisi Speed School. With an international team of coaches and facilities in more than 100 locations worldwide, the Parisi Speed School has trained more than 1 million athletes between the ages of 7 and 18 and produced first-round draft picks in every professional sport—including more than 145 NFL draft picks—and a host of Olympic medalists and champion UFC fighters.
In 2018, Parisi embarked on a journey to better understand the fascia system and its impact on health and performance. Parisi dives into the research presented through a series of interviews in his 2019 book, Fascia Training: A Whole System Approach.
With the completion of the book came the launch of the Fascia Training Academy, an educational resource to share the science behind the fascia system for fitness and health professionals.
Bill Parisi on Fascia Training
Advisors