FASCIA TRAINING: A WHOLE-SYSTEM APPROACH
In "Fascia Training: A Whole-System Approach," Bill Parisi, founder of the Parisi Speed School, presents the new evidence-based science of fascia training as explained by top experts in the field, including Stu McGill, Dan Pfaff, Tom Myers, Ken Clark, Phil Wagner, and Todd Wright.
Embarking on a cross-country road trip, Bill Parisi and extreme sports writer Johnathon Allen explore the latest research findings along with new training and diagnostic tools for increasing speed, power, and injury resilience using a three-dimensional, whole-system approach.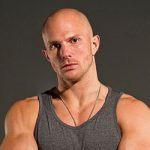 Bill connected some difficult dots on the science and application of fascia training. Blending the world of research, science and athlete tested application on a topic as novel as how to optimally train fascia was no small feat, but Bill did it – and in an entertaining way at that.
EXPERTS INTERVIEWED IN FASCIA TRAINING: A WHOLE-SYSTEM APPROACH INCLUDE:
 ·       Stu McGill, "Dr. Back Mechanic to the Stars" and author of multiple books
·       Dan Pfaff, Olympic coach of more than 20 medalists
·       Dr. Phil Wagner, Founder of Sparta Science
·       Tom Myers, Founder and author of Anatomy Trains
·       Chris Simms, Sports commentator for NBC and former NFL quarterback
·       Todd Wright, Strength and conditioning coach of the 76ers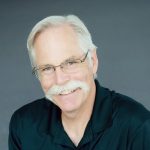 In the pursuit of demystifying fascia and its importance for human performance, this book captures the compelling stories and personalities of each expert and their individual journey towards mastery. As one of the people interviewed, I can declare that Bill pulled stories out of me that I had either forgotten or would never think to tell. That is the magic of Parisi and his disarming style. A warm personality who is very likeable and engaging, he simply massages the stories out of you, then shares his own insights along the way in a charming "New Joisy" style. I love this book.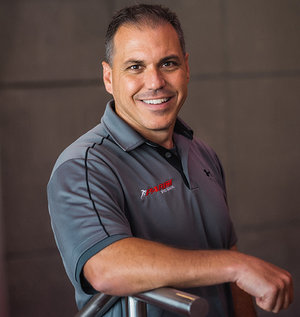 "Modern technology is revealing the fascia system to be a single, body-wide sensory organ that is responsible for our ability to generate power and speed in ways we never really understood because we didn't have the imaging technology to see it.
I spent the last two years on a quest to understand this newly discovered system so we can better learn how to train it for faster speeds and fewer injuries. What I discovered along the way was truly mind blowing. This is a new science."
— Bill Parisi
Now is the time for understanding newly discovered principles founded on the fascia system's crucial role in movement and exercise.