This workshop explores a basic understanding of myofascial anatomy, myofascial force transmission, load adaptations, and collagen synthesis during muscle hypertrophy and the various effects on strength and performance. We also take a look at what the research says about recovery, mobility and the effects of foam rolling, stretching and massage on tissue organization.
The workshop is delivered live via GoToWebinar, with for Q&A at the end of each session.
If you cannot take this workshop live, it will be recorded and the recording made available to all registrants for 45 days after the workshop ends.
Strength Training & Fascia 101 – Theory & Science
Sunday, December 12: 11am – 1pm ET
Presenters: Eric Owens & Dr. Keith Baar
What is fascia, and why do we know so little about it? This 2-hour workshop will lay the groundwork for your understanding of fascia and how the fascia system impacts the whole body.
The many different definitions of fascia
The anatomy and properties of fascia
Myofascial continuity and the fascial meridians
Myofascial force transmission
Biotensegirtiy
Load adaptation
The workshop will close with ~15 minutes for Q&A with Eric Owens and Keith Baar.
Strength Training & Fascia 102 – Practical Application
Sunday, December 19: 11am – 1pm ET
Presenters: Eric Owens, Michol Dalcourt & Bill Parisi
How do we effectively train stronger, faster, more injury resilient athletes? This 2-hour workshop will apply the scientific principles set in ST&F 101 to overall health, recovery, longevity and athletic performance.
When and how foam rolling should be included in your routine
The recovery benefits of cryotherapy
The role of stretching
Exercise introduction – loaded movement, omni-directional, odd position strength
The workshop will close with ~15 minutes for Q&A with Eric Owens, Michol Dalcourt and Bill Parisi.
Instructors
Eric Owens
Co-Founder, Delos Therapy
Eric Owens is a co-founder of Delos Therapy, where Delos Therapists relieve clients of chronic muscular pain, inflammation, and dysfunction using mechanical pressure to pinpoint muscle tightness, known as "knots" or hyper-contracted fascia, to restore muscle pliability. Eric is also a co-founder of sister company, Delos Robotics, which is a robotics and AI approach to automate Delos Therapy treatments alleviating chronic pain for the masses.
Myofascial science courses are the foundation of Delos Therapy® and their innovative approach to chronic pain, inflammation, and dysfunction.
Eric Owens' background is of a lifelong professional table tennis athlete—accomplishments include, three-time US National champion, Pan American Games gold and bronze medalist, USA Athlete of the Year, nine-time National Team member, and inducted into USA Table Tennis Hall of Fame.
His entrepreneurship complements his passions in anti-aging, longevity, myofascial health, wellness, fitness, meditation, and fasting. Eric graduated magna cum laude from Texas Wesleyan University (Fort Worth, TX) with a Bachelors in Biochemistry and minor in Physics; completed his Masters degree in Biomedical Science (researching pain and inflammatory conditions); and furthered his training in medical school at Midwestern University (Downers Grove, IL).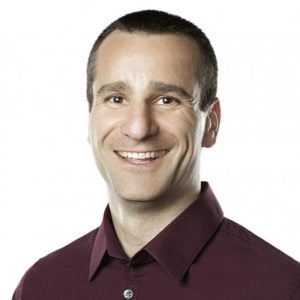 Dr. Keith Baar
Professor Keith Baar received his PhD from the University of Illinois where he discovered the molecular signal that causes load-induced muscle hypertrophy. Keith is currently the head of the Functional Molecular Biology Laboratory (FMBLab) at the University of California Davis.
Over the last 15 years, Keith has worked with elite athletes, as the scientific advisor to Chelsea Football Club, USA Track and Field, Paris Saint-Germain Football Club, British Cycling, The English Institute of Sport, Leicester Tigers Rugby, and the Denver Broncos. He also spent time as an assistant strength coach with the University of Michigan football team where he was an undergraduate. Keith's current work is focused on how loading and nutrition alter tendon/ligament/ECM health and performance.
Michol Dalcourt
Founder, Institute of Motion
Inventor, ViPR PRO
Michol Dalcourt is an internationally recognized expert in human movement and performance. He is the founder and Director of the Institute of Motion, inventor of the fitness tool "ViPR PRO®" and co-founder of PTA Global.
As an international lecturer and educator, Michol has authored numerous articles on human design and function, developed a series of performance videos and created and athletic model for high performance training.
Bill Parisi
Founder, Parisi Speed School
Founder, Fascia Training Academy
For the past 30 years, Bill Parisi has been at the forefront of some of the fitness industry's biggest trends. In 1992, Parisi founded the Parisi Speed School. With an international team of coaches and facilities in more than 100 locations worldwide, the Parisi Speed School has trained more than 1 million athletes between the ages of 7 and 18 and produced first-round draft picks in every professional sport—including more than 145 NFL draft picks—and a host of Olympic medalists and champion UFC fighters.
In 2018, Parisi embarked on a journey to better understand the fascia system and its impact on health and performance. Parisi dives into the research presented through a series of interviews in his 2019 book, Fascia Training: A Whole System Approach.
With the completion of the book came the launch of the Fascia Training Academy, an educational resource to share the science behind the fascia system for fitness and health professionals.